In association with The inventive work of Shigeru Ban,
Sherman Contemporary Art Foundation presents
The Vision: Benesse Art Site Naoshima
Illustrated Talk with Project Founder Soichiro Fukutake
SCAF is thrilled to welcome Soichiro Fukutake for a presentation – unprecedented in Australia – on the thinking behind his bold, far-reaching experiment on islands in Japan's Seto Inland Sea. Benesse Art Site Naoshima comprises museums, permanent art installations and commissions on the islands of Naoshima, Teshima and Inujima. The vision further expands to a dozen islands during the Setouchi Triennale, Japan's largest art festival. Through his uncompromising commitment, Soichiro Fukutake has established an astonishing art precinct in a pristine landscape with a rich cultural and historical heritage. 
Saturday, 22 April 2017
3–5 pm
Sherman Contemporary Art Foundation
16-20 Goodhope Street
Paddington NSW 2021
RSVP via eventbrite
or 02 9331 1112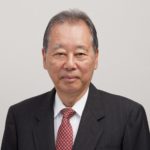 Soichiro Fukutake is the President of Benesse Art Site Naoshima Chairman of the Board, Fukutake Foundation Honorary Adviser, Benesse Holdings, Inc. and General Producer, Setouchi Triennale. An Okayama native, Fukutake graduated from Waseda University, Faculty of Science and Engineering. He joined Fukutake Publishing (now Benesse Holdings, Inc.) in 1973, was appointed a Representative Director in 1986, and Chairman and CEO in 2007.
Soichiro Fukutake has spearheaded the Inland Sea renaissance around Naoshima, Teshima and Inujima focusing on art, nature and architecture for more than 25 years through Benesse Art Site Naoshima projects. In 2004, he established the Fukutake Foundation, opened the Chichu Art Museum on Naoshima and was named honorary citizen of Naoshima.
Soichiro Fukutake has been distinguished with many awards, including the Minister of Education Award for Fine Arts (2008), AIJ Appreciation Prize (2010), JIA Grand Prix (2011), and Montblanc de la Culture Arts Patronage Award (2012). 
Image: Chichu Art Museum
Photographer: Seiichi Ohsawa