In association with Fugitive Structures 2016,
Sherman Contemporary Art Foundation
proudly presents
The Pool
Join us for a presentation by Aileen Sage (Isabelle Aileen Toland and Amelia Sage Holliday) and Michelle Tabet, creative directors of The Pool, the Australian Exhibition at the 2016 Venice Architecture Biennale.
Thursday, 20 October 2016
6–8pm, presentation to start at 6.30pm.
Sherman Contemporary Art Foundation
16-20 Goodhope Street
Paddington
RSVP  02 9331 1112 or via eventbrite
Recognisably Australian, The Pool is joyful, celebratory and accessible. It is also a setting for the sharing of stories, tales of personal and collective struggle, of community building and transformation and refusal of the status quo. Creating a pool as the focal point in the space, the exhibition will at first seduce the senses, but it will also capture the imagination and intellect of those who choose to dive deeper.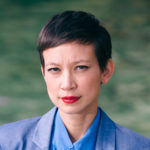 Isabelle Aileen Toland graduated from the University of Sydney with Class 1 Honours (2003). Upon completing her studies Isabelle worked for award winning practices both in Sydney and overseas, including world renowned Japanese architect Shigeru Ban in his Paris office. Upon returning to Australia, she spent seven years with Neeson Murcutt Architects, acting as project coordinator on the Castlecrag House (AIA Robin Boyd Award 2011) and Prince Alfred Park upgrade (AIA Walter Burley Griffin Award, AIA NSW Lloyd Rees Award). Isabelle has worked on a highly diverse range of projects from the inner city to the remote outback, and often crosses disciplines to create installations and art interventions with husband, artist Jasper Knight. She has taught architecture Sydney University, UNSW and UTS and design at the National Institute of Dramatic Arts (NIDA). Isabelle is a recipient of the Sydney University Medal, the RAIA Design Medal Commendation and the Byera Hadley Student Travelling Scholarship.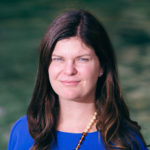 Amelia Sage Holliday is a graduate of the Architectural Association in London (2012) and the University of New South Wales (2004). Prior to co-founding Aileen Sage Architects she worked at a number of award winning architectural practices in Sydney including Tonkin Zuilakha Greer, Architect Marshall and Neeson Murcutt Architects. Whilst at Neeson Murcutt Architects she was project architect on the Whale Beach House (AIA Wilkinson Award 2009), Stanmore Public School Library (AIA NSW Architecture Award 2011) and the Juanita Nielsen Centre upgrade. Amelia is a registered architect in NSW and actively involved in the architectural community and regularly engaged in teaching and critique at all three schools of architecture in Sydney. Amelia is a recipient of the UNSW University Medal, the NSW Board of Architects Medallion, and the Dulux Study Tour for emerging architects.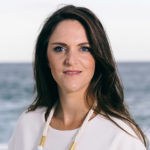 Michelle Tabet is an experienced urban strategist, working at the intersection of creative strategy and urban planning. Having spent her life living in and experiencing some of the world's most vibrant cities, Tabet understands the important role innovation and strategic placemaking play in shaping successful urban environments. With extensive experience working with the design, property and urban planning sector, Tabet's interest lies in working with project leaders to set up the right strategy for large urban projects. Her list of clients includes an impressive array of public and private sector players in the cities sector such as Lendlease, Mirvac, GPT, Arts NSW, the South Australian Department of Manufacturing, Trade, Innovation, Resources and Energy, The Arts Centre Melbourne, Christchurch City Council and Christchurch Redevelopment Authority, and many more.
Top photo: Alexander Mayes