Sherman Contemporary Art Foundation proudly presents
Number Three / Knowledge is Power
A presentation by Pascal Beausse,
Paris-based curator and art critic

on Thursday, 2 October 2014
6–8 pm
conversation to commence at 6.30 pm
at Sherman Contemporary Art Foundation
16-20 Goodhope Street
Paddington
RSVP by Thursday, 25 September 2014
02 9331 1112 or bookings@sherman-scaf.org.au
Pascal Beausse will present an image-based talk focusing on two major exhibitions he recently curated; Número tres, Barcelona, 2012 and Savoir c'est pouvoir / Conocimiento es poder / Knowledge is Power, Madrid, 2013. Both exhibitions drew from the collection of the Centre National des Arts Plastiques (CNAP), and examined issues concerning familial relationships, urban landscapes, and the view of the body as an ideological object.
---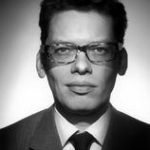 Pascal is currently the Head of Photographic Collections at the Centre National des Arts Plastiques (CNAP) in Paris. He is also Guest Lecturer at Haute école d'art et de design (HEAD), University of Arts and Design, Geneva, and researcher in the Curatorial/Knowledge program at Goldsmiths, University of London.
Pascal is a member of the editorial committee of the journal Critique d'art, and a regular contributor for art journals and magazines such as Art Press, BeauxArts magazine and W-Art. He has published essays, articles, interviews, and catalogues on the work of Maria Thereza Alves, Jimmie Durham, Teresa Margolles, Allan Sekula, Bruno Serralongue, Cécile Hartmann, Thierry Fontaine and Wang Du, among others.
Recent exhibitions curated by Pascal include Propaganda (Fondation Ricard, Paris, 2003); La Cabane (Palais de Tokyo, Paris, 2006); Welcome to Heterotopia!! (Echigo-Tsumari Art Triennial, Tokamachi, 2006); Same Same but Different (Tina B, Prague, 2006); Investigations (Maison Descartes, Amsterdam, 2007); Void Has No Exit (Creative Union, Hiroshima, 2008); The Clearing (International Triennale of Contemporary Art, Prague, 2008); Hiroshima Art Document (Hiroshima, 2010); Numero Tres (La Virreina – centre de la imatge, Barcelona, 2012), Knowledge is Power (PhotoEspaña, Madrid, 2013), The Secret Sea (Onomichi City Museum of Art, Onomichi, 2013), among others.
Image: Barbara Kruger, Untitled, 1989
Collection: CNAP