In association with HOME
Sherman Contemporary Art Foundation,
with thanks to Sydney Writer's Festival, proudly presents
Linda Jaivin,
a celebrated translator, essayist and novelist.
Introduced by Dr Gene Sherman AM
on Thursday 22 May, 2014
5:45 for a 6 pm start.
at Sherman Contemporary Art Foundation
16-20 Goodhope Street
Paddington NSW 2021
RSVP by Friday, 16 May 2014
02 9331 1112 or bookings@sherman-scaf.org.au
Light refreshments will be served.
Linda will discuss how China and in particular the city of Beijing have inspired much of her work, including her three most recent books; the non-fiction Beijing, the novel The Empress Lover and The Quarterly Essay: Found in Translation. Her books will be available for purchase and signing.
'Surely [The Empress Lover ] is the novel to gain her a reputation as one of Australia's best and most versatile writers.' Sara Dowse, Sydney Morning Herald, 3 May 2014
_____________________________________________________________________________
Guests will be treated to a sneak preview of HOME  at SCAF, featuring an immersive installation by acclaimed Taiwanese video and film artist, Chen Chieh-jen. HOME  is a dual-site exhibition which officially opens at Sherman Contemporary Art Foundation and the National Art School Gallery on Saturday, 24 May 2014 from 5–7 pm. Please see SCAF's website for further details.
_____________________________________________________________________________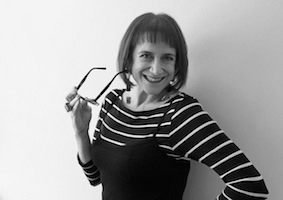 Linda Jaivin is the author of eleven books, including the the recent Quarterly Essay Found in Translation: In Praise of a Plural World, her seventh novel, The Empress Lover  (April 2014) and the non-fiction Beijing (June 2014). Her first novel was the comic-erotic international best-seller Eat Me. Her fifth,The Infernal Optimist, a dark comedy set in Villawood Immigration Detention Centre, was short-listed for the 2007 Australian Literature Society Gold Medal. Linda has also written for the stage and she is a literary translator from Chinese, with a specialty in film subtitles. She is an editorial consultant and visiting fellow at the ANU's Australian Centre on China in the World.
Author photo: Jade Muratore