In association with The inventive work of Shigeru Ban,
Sherman Contemporary Art Foundation presents
Waste Nation Documentary Preview and
Conversation with Ronni Kahn and Caroline Baum
Join Ronni Kahn (Founder, OzHarvest) and Caroline Baum (writer, producer and photographer) as they unpack Waste Nation. This soon-to-be released documentary details Ronni's global journey to reduce food waste across Australia and beyond.
Ronni Kahn used to be a contributer to Australia's annual $10bn food waste bill whilst running a successful corporate events company. She came to realise the absurdity of throwing away perfectly edible food and abandoned her commercial career in favour of social activism. Now she's taking on politicians and big business in a gamble to expose an inconvenient truth.
Waste Nation follows Ronni's journey as she declares war on food waste in Australia.
Saturday 13 May, 2017
3 – 5pm
Conversation to commence at 3.30pm
Sherman Contemporary Art Foundation
16-20 Goodhope Street
Paddington
RSVP via eventbrite
or 02 9331 1112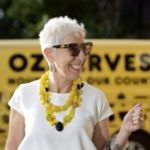 Ronni Kahn is the Founder and CEO of OzHarvest. OzHarvest was founded in 2004 at which time Ronni Kahn decided to make a significant contribution to society. Stunned by the amount of food wasted by the hospitality industry, she decided to do something about it. OzHarvest now delivers approximately 1,200,000 meals each month with a fleet of 40 vehicles to more than 900 charities across Adelaide, Brisbane, Canberra, Gold Coast, Melbourne, Newcastle, Perth, Sydney and regional Australia.
Ronni has been recognised as a leader in the fields of entrepreneurship, social impact and innovation and has been the recipient of multiple awards for her work and commitment to the community, including: Australia's Local Hero, Australian of the Year Awards 2010, Enriched List by American Express in 2010, InStyle Woman of Style Award – Community /Charity category 2011, Veuve Clicquot Award Business Woman Tribute Award for Innovation, Entrepreneurial Skill and Contribution to the Community 2012, Ernst & Young Social Entrepreneur of the Year 2012.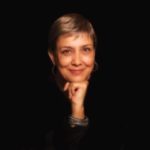 Caroline Baum is the author of ONLY, a Singular Memoir (Allen & Unwin, 2017). She is also a feature writer, producer, moderator and photographer (www.carolinebaum.com.au). In 2016, she contributed to the Rebellious Daughters anthology, edited by Lee Kofman and Maria Katsonis, published by Ventura Press. In 2015, Caroline was awarded the Hazel Rowley Fellowship and is currently working on a biography of Lucie Dreyfus. In 2013, she contributed to My Mother, My father: On Losing A Parent, an anthology edited by Susan Wyndham for Allen & Unwin. She has had several major pieces published in Good Weekend magazine.
Away from her writing work, Caroline exhibits photography and has created a collection for Designer Rugs called SandScript. An enthusiastic cook, Caroline is keen to reduce waste and is inspired by Ronni Kahn's philosophy and leadership.