In association with the exhibition The view from elsewhere
Sherman Contemporary Art Foundation in partnership with
Queensland Art Gallery presents,
a discussion panel
led by Margaret Throsby
The view from elsewhere screenings and the Small acts exhibition point to the plurality of approaches in contemporary visual culture, to different ways of seeing and understanding, and include works by nearly 50 artists and filmmakers.
Saturday, 16 May 2009
3–5 pm
light refreshments 5–6pm
Welcome by Dr Gene Sherman AM and Introduction by Margaret Throsby
Kathryn Weir
Video Acts
Adrian Martin
Digital Video, Between Film and Art: New Positions for Spectators In a New World
Anna Broinowski
Hell Bento!! and Forbidden Lie$
__________________________________________________________________________
Speakers: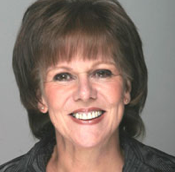 Margaret Throsby is one of Australia's most broad-ranging, popular and admired broadcasters. She currently presents the national Morning program on ABC Classic FM. Margaret joined the ABC's announcing staff in 1967 and went on to become a barrier-breaker for women in broadcasting. In 1978 she became the first woman to read the ABC television news nationally.
Over the years, Margaret has presented a variety of successful music and current affairs programs both on radio and television. Accolades for her achievements include: Member of the Order of Australia (for Services to Broadcasting, 1989), Variety Club of Australia's Radio Award, Two Avion Awards for the 'Best in the World' in-flight audio programs (Qantas), Golden Gavel Award presented by the Law Society of NSW for Excellence in Legal Reporting, Children's Week Award Media Award, Rostrum Speaker of the Year.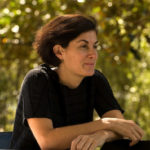 Kathryn Weir is Head of International Art and the Australian Cinémathèque, Queensland Art Gallery |Gallery of Modern Art, Brisbane, and curator of The view from elsewhere.
Video acts
At a time when a significant number of younger artists have returned to performance-based video works using a simple digital camera, the financial and technical freedoms offered by digital video also enable many contemporary filmmakers to expand the spaces and subjects of cinema. How do the video works in The view from elsewhere and Small acts work against the grain of moving image production and viewing?
Curatorial projects include Modern Ruin (2008), The Leisure Class (2007, with Rachel O'Reilly), Breathless: French New Wave Turns 50 (2007), Hong Kong: Shanghai: Cinema Cities (2007), the 5th Asia-Pacific Triennial (2006–07, member of the curatorium), Kiss of the Beast: Gorillas, Wild Beasts and Monsters in Art and Film (2005–06, with Dr Ted Gott), Press Pause: Recent Australian Video Installations (2005, with Julie Ewington), The Nature Machine: Contemporary Art, Nature and Technology (2004–05), Video Hits: Art and Music Video (2004, with Nicholas Chambers) and Read My Lips: Jenny Holzer, Barbara Kruger, Cindy Sherman (1998).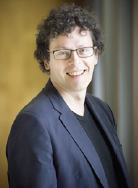 Adrian Martin is a Senior Research Fellow, Film and Television Studies, Monash University, Melbourne
Digital Video, Between Film and Art: New Positions for Spectators in a New World
In recent years, artists using digital video have marked out new paths between established practices of film and art. At the same time, forces of globalisation and technology have reshaped audiences and possible ways of viewing work. What are some of these new places for the spectator, faced with the work offered in The view from elsewhere?
Dr Adrian Martin is the author of Que es el cine modern? (Santiago: Uqbar, 2008), Raúl Ruiz: sublimes obsessions (Buenos Aires: Altamira, 2004), The Mad Max Movies (Sydney: Currency/ScreenSound, 2003), Once Upon a Time in America (London: British Film Institute, 1998) and Phantasms (Melbourne: Penguin, 1994). He is the co-editor of Raúl Ruiz: Images of Passage (Melbourne: Rouge Press/Rotterdam International Film Festival, 2004), Movie Mutations (British Film Institute, 2003) and the Internet film journal Rouge (www.rouge.com.au). He has won the Byron Kennedy Award (1994), the Pascall Prize for Creative Writing (1997) and the Mollie Holman Award.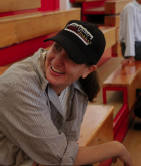 Anna Broinowski is a Director, writer, producer
Hell Bento!! and Forbidden Lie$
Anna Broinowski will speak about her experiences as a political cross-cultural filmmaker, concentrating on her first film, Hell Bento!! (1995) and her latest documentary, Forbidden Lie$.
Anna Broinowski is a multiple AFI award winning director who has been making films since 1995. Her documentaries include Forbidden Lie$, Helen's War, Sexing the Label and Hell Bento!!, all of which screened theatrically. Awards include the 2007 Rome Film Fest Cult Prize, the Al Jazeera International Film Festival Golden Award, the San Francisco Film Festival Special Jury prize, the Golden Minbar at the International Festival of Muslim Cinema in Russia, 3 Australian Film Institute Awards, 2 Australian Film Critics Awards, the 2008 NSW Premier's Literary award, a Dendy, and Best Director at Films Des Femmes in France.
Following the successful international theatrical release of Forbidden Lie$, for which she won the Writer's Guild of America best non-fiction Screenplay Award in 2008, Anna is now developing a slate of feature dramas.