In association with Mikhael Subotzky: WYE,
Sherman Contemporary Art Foundation proudly presents
a conversation between South African-born documentary filmmaker Rod Freedman and psychoanalytic psychotherapist Dr Tessa Phillips, moderated by Dr Gene Sherman. 
Rod Freedman's film Wrong Side of the Bus (2009) tracks the return to Cape Town of Dr Sidney Bloch, who looks back on the apartheid era inequalities of his medical training and the passive role he adopted in a grossly unfair education system. Dr Tessa Phillips's doctoral research similarly examines white middle class guilt within the context of systemic oppression of the country's African population.
Thursday, 12 May 2016
6–8 pm, conversation to commence at 6.30 pm.
at Sherman Contemporary Art Foundation
16-20 Goodhope Street
Paddington NSW 2021
RSVP  02 9331 1112 or bookings@sherman-scaf.org.au
---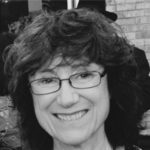 Dr Tessa Phillips practises as a psychoanalytic psychotherapist. She is on the Faculty of the Sydney University Master of Medicine and Master of Science Psychotherapy Program and on the Faculty of the Australia & New Zealand Association of Psychotherapy (ANZAP). Tessa has published and presented papers locally and internationally, and teaches and supervises. Her PhD thesis Race, Place and Self was awarded the Isi Liebler Prize at Deakin University. The Prize is awarded for the PhD thesis which best contributes to advancing knowledge of racial, religious or ethnic prejudice in any time or place, or advancing knowledge of multiculturalism and community relations in Australia.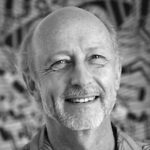 Rod Freedman is an independent director, producer and executive producer whose documentaries have won many Australian and international awards and screened in dozens of film festivals. Rod and his partner, Lesley Seebold, run Change Focus Media – producing television documentaries, educational and corporate programs. Rod is particularly interested in stories about conflicted or celebrated people and their life's journeys. His most recent film as producer is the multi award-winning feature documentary, Once My Mother.
Image:
Mikhael Subotzky
WYE (film still), 2016
Commissioned by Sherman Contemporary Art Foundation,
with support from Sebastian Louis, Gene and Brian Sherman and Goodman Gallery
Image courtesy the artist