In association with The inventive work of Shigeru Ban,
Sherman Contemporary Art Foundation presents
Shigeru Ban and the Architecture of Virtue




presented by Dr Julian Worrall
In this talk, architect and scholar of contemporary Japanese architecture Dr Julian Worrall surveys the life and work of Shigeru Ban, exploring his obsessions, affiliations, and dilemmas, and considers the significance of his agenda for architecture and society today.
In both sensibility and technique, Shigeru Ban continues the quest of architectural modernism into 21st century. Ban's mission aims not only to extend modernism's spatial language, but also to revive the social and ethical dimensions originally intrinsic to its practice.
Thursday 18 May, 2017
6–8 pm
Sherman Contemporary Art Foundation
16-20 Goodhope Street
Paddington NSW 2021
RSVP via eventbrite
or 02 9331 1112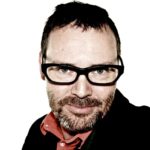 Dr Julian Worrall is an Australian architect, scholar and critic with an international reputation as an interpreter of the architecture and urbanism of contemporary Japan. He is currently Associate Professor of Architecture and Urban Design at the University of Adelaide. His work, pursued through a mix of scholarly research, critical writing, and design practice, is broadly concerned with the construction of alternative modernities, particularly as seen through the lens of the East Asian metropolis. Holding a PhD in Architecture from the University of Tokyo, and widely published and translated, he has contributed to major institutions of architectural culture and education globally, including OMA Rotterdam; V&A Museum London; MAK Vienna; Strelka Institute Moscow; University of Tokyo; Venice Architecture Biennale; and MoMA New York. He resides in Adelaide and Tokyo.