Plant Planet workshop
Mundane Matters x Superlocalstudio 
Immerse yourself in this thought-provoking, creative food experience led by Danling Xiao (Mundane Matters) and Liane Rossler (Superlocalstudio). Plant Planet Workshop aims to harness creativity so as to reconnect participants with nature.
The two-hour workshop begins with an art and design appreciation session, followed by demonstrations on fruit and vegetable carving techniques. Participants will complete a 'mystery box challenge' involving the creation of their own unique sculptures. The workshop finishes with a photography session to bring these creations to life.
Saturday 23 July
11am – 1pm
Sherman Contemporary Art Foundation
16-20 Goodhope Street
Paddington
$20 per participant
All ages welcome. 
Bookings essential / limited numbers
Please pay prior to workshop to secure your place
02 9331 1112 or bookings@sherman-scaf.org.au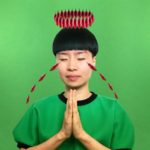 Danling Xiao
Danling Xiao AKA Mundane Matters, creates sculptures using natural ingredients to inspire sustainable creative living. Since May 2015, Danling's commitment to making one fruit and vegetable sculpture a day, has become an internet sensation on a global scale, featured in more than 30 major publications and TV channels. In the meantime, Danling has also been bringing the joy of creativity to her local community through inspirational talks, exhibitions and workshops. Danling also works as a graphic designer and digital strategist in Sydney.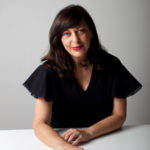 Liane Rossler
Liane is an artist and creative advisor on issues relating to art, design and the environment. Recent work includes Superlocalstudio, Here and Now, Happy Talk and Supercyclers – projects focused on clever and beautiful sustainable design practice. Liane was co-founder, and former designer and director of Dinosaur Designs for 25 years.