Sherman Contemporary Art Foundation proudly presents
Pauline J. Yao
M+ Hong Kong, Curator, Visual Art
M+ is Hong Kong's most ambitious museum project to date. Scheduled for completion in 2018, M+ will document the past, inform the present and contribute to the future of visual culture within an ever more interconnected global landscape.
SCAF brings M+ curator Pauline Yao to Sydney to present a behind-the-scenes preview of the museum's architecture and curatorial vision.
on Thursday, 9 July 2015
6–8 pm
Presentation to commence at 6.30 pm

at Sherman Contemporary Art Foundation
16-20 Goodhope Street
Paddington
RSVP
02 9331 1112 or bookings@sherman-scaf.org.au
_____________________________________________________________________________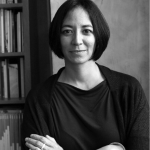 Pauline J. Yao is Curator, Visual Art at M+, the new museum for 20th and 21st century visual culture being built in Hong Kong. She has held curatorial positions at the Asian Art Museum of San Francisco and worked as an independent curator and writer in Beijing for six years, during which time she helped co-found the storefront art space Arrow Factory. A co-curator of the 2009 Shenzhen Hong Kong Bi-City Biennale of Architecture and Urbanism, Yao is a regular contributor to Artforum, e-flux Journal, and Yishu Journal of Contemporary Chinese Art and her writings on contemporary Asian art have appeared in numerous catalogues, online publications and edited volumes. She is the author of In Production Mode: Contemporary Art in China (Timezone 8 Books, 2008) and co-editor of 3 Years: Arrow Factory (Sternberg Press, 2011).