Sherman Contemporary Art Foundation
Culture + Ideas Forum Series:

Memory and Monuments
Dr Gene Sherman AM, Dr Tessa Philips and
Tony MacGregor in a discussion facilitated by Anna Waldmann
Thursday, 16 September 2010
6 – 8 pm

__________________________________________________________________________
Speakers: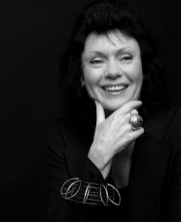 Dr. Gene Sherman is Chairman and Executive Director of Sherman Contemporary Art Foundation (SCAF).  She has a specialised knowledge of art and French literature and prior to founding the gallery she spent seventeen years teaching and lecturing at secondary and tertiary levels. She is currently on the Board of the National Portrait Gallery, Canberra, a member of the Tate Modern Asia-Pacific Acquisitions Committee and on the Art & Australia Advisory Board. Gene was awarded the Chevalier de l'Ordre des Arts et des Lettres by the French Government (2003) for her contribution to culture.  She received an Honorary Doctorate of Letters from The University of Sydney (2008), and was appointed a Member of the Order of Australia (2010).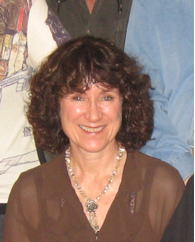 Dr. Tessa Philips has practiced as a Psychoanalytic Psychotherapist in Bondi Junction since she qualified in the mid 1980s.   Leaving apartheid South Africa in 1977 left her with an abiding interest in race. Her PhD thesis, Race, Place and Self, was her way of integrating her interests in Psychoanalysis and Race. It was awarded the Isi Liebler Prize at Deakin University for the PhD thesis which best contributes to advancing knowledge of racial, religious or ethnic prejudice in any time or place, or advancing knowledge of multiculturalism and community relations in Australia. In addition to her private practice she has a post on the faculty of the Sydney University Master of Medicine and Master of Science (Psychotherapy) Program and various Psychoanalytic Institute Faculties,  is on the board of two major International Psychoanalytic  Organizations.  She has published papers locally and presented papers locally and internationally, and teaches and supervises.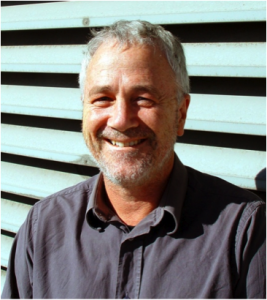 Tony MacGregor is the national Arts Editor for ABC Radio National, and has more than 20 years experience as a documentary maker, sound artist and broadcaster. In 2008 he won a Walkley Award for Excellence in Radio Documentary production.  His radio documentary features have been broadcast in Europe, the United States and Australia, and he has created sound designs for galleries, museums and performance works in Australia, Germany, Austria and the UK, including collaborating in the development of major works for the Biennale of Sydney, the Melbourne International Arts Festival, the Adelaide Biennial,  Open Art Munich, the steirischer herbst (Graz) and fotofeis, Edinburgh.  Among his writing credits is the libretto for the opera Cosmonaut, with music by David Chesworth, which premiered at the Melbourne International Festival of the Arts in 2002.  Tony has an MA in history and cultural studies from UTS (2001); his thesis Sympathetic Vibrations: Effecting Sound Histories used a set of early sound recordings as entry points into a series of highly original critical readings of cultural 'moments', including the first encounter between Balinese traditional music and western classical music practices.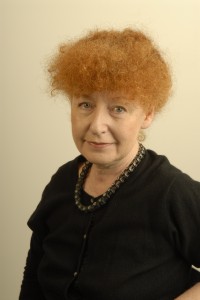 Anna Waldmann is the former National and International Art Adviser at the Sherman Contemporary Art Foundation; on the Editorial Advisory Board of Art & Australia; a consultant for Lend Lease; and Visiting Fellow and Post Graduate lecturer at the College of Fine Arts University of NSW. Anna is also a former Director of Visual Arts at the Australia Council for the Arts, the Australian Government's funding and advisory organisation. Before joining the Australia Council, Anna Waldmann worked as a curator at the Art Gallery of New South Wales and as Manager (Visual Arts, Museums and Galleries) at the Ministry for the Arts. Anna has been a member of numerous art and cultural committees, judged competitions, lectured and published books, catalogues and articles on contemporary and heritage art.