Sherman Contemporary Art Foundation
in partnership with the Sydney Writers' Festival, proudly presents
Xu Zhiyuan
Cultural intellectual, writer and journalist
Join us for a view of contemporary China from a man described by Ai Weiwei as 'The most important Chinese Intellectual of his Generation'. In conversation with Nicholas Jose, the Chinese journalist and intellectual Xu Zhiyuan will share a unique insider's perspective of China that is measured and brave, ambitious in scope and deeply personal.
In Paper Tiger: Inside the Real China, Xu paints a portrait of the world's second-largest economy via a thoughtful and wide-ranging series of texts on contemporary Chinese society. Xu describes the many stages upon which China's great transformation is taking place – from Beijing's Silicon district to a cruise down the Three Gorges. He profiles China's dissidents, including Liu Xiaobo, Ai Weiwei and Chen Guangcheng and explores lesser-known stories of scandals that rocked China largely unknown to outsiders, shedding troubling light on China's dark heart. Xu understands his homeland in a way no foreign correspondent ever could.
Wednesday, 18 May 2016
6–8pm, for a 6.30pm start

at Sherman Contemporary Art Foundation
16-20 Goodhope Street
Paddington NSW 2021
RSVP
Limited seats/bookings essential
02 9331 1112 or bookings@sherman-scaf.org.au
Copies of Paper Tiger: Inside the Real China will be available for sale and signing
____________________________________________________________________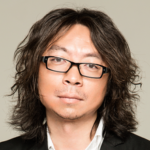 Xu Zhiyuan was born in Beijing in 1976 and graduated from Peking University with a degree in Computer Science. He later became a reporter and started writing about contemporary China. Xu was chief editor at the Economic Observer, is currently editor-in-chief of the Chinese edition of Business Weekly and writes columns for Yazhou Zhoukan and the British Financial Times. One of China's best-known public intellectuals, Xu is distinguished by his firm critical stance, deep cultural knowledge, and idiosyncratic writing style.
Xu was a visiting scholar at the University of Cambridge from 2009 to 2010. He has published 11 books including The Totalitarian Temptation (2010), All the Sad Young Men (2007), Stranger in his Motherland (2012), The NASDAQ Generation, An Immature Nation and A Wanderer's World. Xu's most recent book is Paper Tiger: Inside the Real China. He is the co-founder of One-Way Street Library, a bookstore that has become a cultural landmark in Beijing.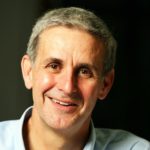 Nicholas Jose was Cultural Counsellor at the Australian Embassy in Beijing from 1987 to 1990, at a vital moment in China's history, and has played an important role in artistic relations between the two countries since then. He is the author of seven highly regarded novels, three of which, Avenue of Eternal Peace (1989), The Rose Crossing (1994) and The Red Thread (2000), deal with Chinese subjects, as does his collection of essays Chinese Whispers (1995). He was general editor of the Macquarie PEN Anthology of Australian Literature (2009) and is Professor of Creative Writing at Adelaide University. His most recent work is the collection of short stories Bapo, published by Giramondo in October 2014.