Sherman Contemporary Art Foundation
in association with the National Art School Gallery presents,
Fiona Tan in conversation with Margaret Throsby
Thursday, 18 March 2010
4.30–5.45 pm
In Disorient, Fiona Tan refers to Venice's pivotal position in the history of geostrategy before the discovery of new routes to Asia diluted the city's power. Tan's fascination with history, time and memory led her to explore the world as seen through the eyes of Marco Polo who left home at the age of seventeen and travelled extensively for the next twenty-five years. Disorient attempts to bridge the centuries by creating connections between contemporary day-to-day reality and the symbolic past that every traveller wants to grasp.
A Lapse of Memory takes an unexpected look at the pervasive dichotomy of east and west.  In a speculative scenario, the life of a confused, old man, Henry unfolds in a deserted building that looks like a palace.  Extravagant interiors are revealed in passing while the viewer slowly becomes privy to a day in Henry's withdrawn life. Tan's skillfully crafted and moving films inhabit the lacuna that exists between the tangible world of fact and the intangible world of perception.
Disorient
Sherman Contemporary Art Foundation
16-20 Goodhop Street, Paddington
Opening hours: Wednesday to Saturday 11 am – 5 pm
A Lapse of Memory
National Art School Gallery
Forbes Street, Darlinghurst
Opening hours: Monday to Saturday 10 am – 4 pm
_________________________________________________________________________
Speakers: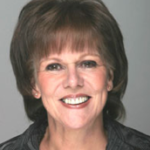 Margaret Throsby is one of Australia's most versatile, popular and admired broadcasters. Her highly successful career encompasses both radio and television. Throsby presents Mornings on ABC Classic FM. Accolades for her achievements include: Member of the Order of Australia (for Services to Broadcasting, 1989), Variety Club of Australia's Radio Award, Two Avion Awards for the 'Best in the World' in-flight audio programmes (Qantas), Golden Gavel Award presented by the Law Society of NSW for Excellence in Legal Reporting, Children's Week Media Award and Rostrum Speaker of the Year.

Fiona Tan works within the contested territory of representation: how we represent ourselves and the mechanisms that determine how we interpret the representation of others. Photography and film – made by herself, by others, or a combination of both – are her medium; research, classification and the archive, her strategies. Her skillfully crafted, moving and intensely human works, expanded film and video installations, explore history and time and our place within them.
Fiona was the Dutch representative at the 53rd Venice Biennale (2009) presenting her project 'Disorient'. Previous presentations include solo and group exhibitions at the MCA Chicago, the New Museum in New York, Modern Art Oxford, Academie der Künste Berlin, the Tate Modern, Centre Pompidou, the Istanbul Biennial, Yokohama Triennale, Documenta 11, the 49th Venice Biennale, the Shanghai Biennale and the  15th Biennale of Sydney. Fiona Tan won the Infinity Award for Art in 2004 and was short listed for the first Artes Mundi Prize in 2003 and the Deutsche Börse Photography Prize in 2007.
Biography provided by Frith Street Gallery, London.