In association with the exhibition
Janet Laurence: After Eden
Sherman Contemporary Art Foundation presents an
Ecology Forum


Saturday, 28 April 2012
3 – 5 pm

Including a special screening of Waste Not, an award winning documentary by Ruth Hessey and Sophie Alstergren.
Followed by a panel discussion chaired by Bianca Nogrady, with Dr Dror Ben-Ami and Liane Rossler, and an introduction by Dr Gene Sherman AM.
__________________________________________________________________________
Speakers: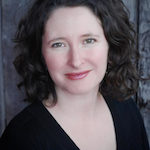 Bianca Nogrady is a freelance science and medical writer whose work has appeared in publications such as Scientific American, New Scientist, The Australian, ABC Science Online, ABC Health and Wellbeing, Australian Doctor, G magazine and the Swinburne University
magazine. She has also been heard on radio stations around the country talking about the latest in New Scientist magazine. Bianca is also co-author of The Sixth Wave – a book on how to succeed in a resource-limited world – which explores how we will innovate in a new era of sustainability and resource-efficiency.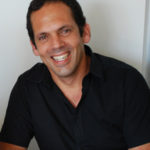 Dr Dror Ben-Ami has been involved in environmental activities for nearly 15 years. Dror graduated BA from UC Santa Cruz, USA, Masters Qualifying Diploma and PhD Ecology from the University of New South Wales (UNSW), Australia. He was a research assistant at the UNSW, focusing on road ecology; Conservation Biology lecturer at the Arava Institute for Environmental Studies, Israel; and a postdoctoral research fellow at Ben Gurion University, Israel, focusing on wildlife disease dynamics. Dror designed one of first wildlife corridor projects in Israel on behalf of JNF Israel. He is currently working with the Sherman Group on the development of environmental technology investment concepts and as a Research Fellow with THINKK (University of Technology, Sydney).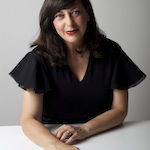 Liane Rossler is a central figure within Australia's arts and design sector. A passionate spokesperson and ambassador for key issues relating to the creative industries and the environment, Liane is involved in numerous collaborations, exhibitions and projects including Supercyclers, a design project focused on clever and beautiful reuse of waste, and Happy Talk, an initiative launched at Art & About in September 2011. Liane is also well known as a co-founder and former designer and director for 25 years of Dinosaur Designs, one of Australia's most recognised design brands. She is a keen supporter of Voiceless and on the Voiceless Council. Liane is also an Al Gore Climate Project Ambassador and involved in other environmental projects including GreenUps.