In association with the exhibition Charwei Tsai: Water, Earth and Air
Sherman Contemporary Art Foundation in partnership with
Queensland Art Gallery | Gallery of Modern Art presents 
A discussion panel led by Dr Gene Sherman
Saturday, 7 November 2009
3–5 pm

Water, Earth and Air introduces Australian audiences to the evocative work of Taiwanese artist Charwei Tsai. It brings together works from her Mantra series and projects developed specifically for particular sites, including a projection created south of Sydney's Port Jackson on the coast at Little Bay.
Her work engages with ideas of transformation and impermanence. Like many artists who have migrated from their place of birth and participate in the international contemporary art world, Tsai maintains a strong sense of her cultural heritage. Her works exploring the Buddhist Heart Sutra involve the artist writing this text in Chinese on various organic materials and surfaces. These works rely on the imaginative and sensory responses of her audience to the physical transformations the materials undergo, manifesting the sutra's central message of impermanence. Drawing on the knowledge of Natalie Seiz, Dr Mark Allon and Lindy Lee and inspired by the wonderful and varied works of art in the exhibition, we enter the world of Buddhism.
_________________________________________________________________________
Speakers: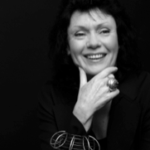 Dr Gene Sherman AM is Chairman and Executive Director of Sherman Contemporary Art Foundation (SCAF). She is currently on the Board of the National Portrait Gallery, the Commissioner's Council for the Australian Pavilion at the Venice Biennale, the Art & Australia Advisory Board and the Australia-Israel Cultural Exchange (AICE). Gene was awarded the Chevalier de l'Ordre des Arts et des Lettres by the French Government (2003) and a Doctorate of Letters honoris causa by The University of Sydney (2008).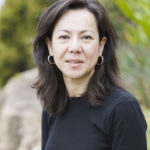 Dr Natalie Seiz is a PhD candidate at the University of Sydney in the Department of Art History and Theory, researching contemporary art and women artists in Taiwan. Natalie was the first recipient of the Gene and Brian Sherman Scholarship for Art Administration at the College of Fine Arts, University of NSW, and as part of her Masters degree she completed two internships at Taipei Fine Arts Museum and Kaohsiung Museum of Fine Art. Natalie currently holds the position of Assistant Curator, Asian Art Department, Art Gallery of New South Wales.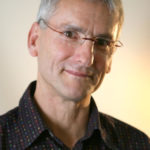 Dr Mark Allon is Chair of the Department and Senior Lecturer in South Asian Buddhist Studies at the University of Sydney and teaches Pali, Sanskrit, and Buddhist and Asian studies. His current research focuses on recent discoveries of ancient Buddhist manuscripts from Afghanistan and Pakistan, particularly those in the Gandhari language through the Early Buddhist Manuscripts Project.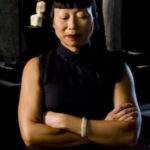 Lindy Lee is first generation Chinese Australian, Lindy's work investigates issues of selfhood and identity. Her work embodies a dramatic visual language of bold colours and gestures often combined with photographic images from various sources. These photographs include portraits of Lindy's wider family, her travels to China, and Kuan Yin, the Chinese Goddess of Compassion. Informed by her study and practice of Zen Buddhism, Lindy's work links east and west, joining body and spirit and connecting past with present.
Photo © Robert Scott-Mitchell 2008