In association with the exhibition Brook Andrew: The Cell
Sherman Contemporary Art Foundation proudly presents
Brook Andrew in conversation with
Margaret Throsby
Thursday, 8 July 2010
4.30 – 6 pm

Brook Andrew is one of Australia's most exciting, conceptual and eclectic artists. Working with striking neon installations, powerful photographic studies, prints, sculpture and optical illusions Andrew explores the dynamics of intercultural engagement and the construction of history and power. Language and traditional designs from Andrew's Wiradjuri heritage are combined with contemporary elements such as optical art patterns, pop art aesthetics, and the declarative strategies of advertising to create compelling and insightful pieces.
The Cell, commissioned by Sherman Contemporary Art Foundation and presented in association with Institute of Modern Art, Brisbane, is a hypnotic, immersive, large-scale installation. A 12.5-metre by six-metre inflatable decorated both inside and out with Wiradjuri-op designs, The Cell requires viewers to don a patterned costume before crawling via a tunnel into its patterned cushioned interior.
__________________________________________________________________________________
Speakers: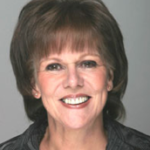 Margaret Throsby AM is one of Australia's most versatile, popular and admired broadcasters. Her highly successful career encompasses both radio and television. Throsby presents Mornings on ABC Classic FM. Accolades for her achievements include: Member of the Order of Australia (for Services to Broadcasting, 1989), Variety Club of Australia's Radio Award, Two Avion Awards for the 'Best in the World' in-flight audio programmes (Qantas), Golden Gavel Award presented by the Law Society of NSW for Excellence in Legal Reporting, Children's Week Media Award and Rostrum Speaker of the Year.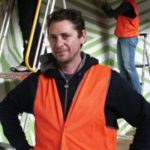 Brook Andrew was born in Sydney in 1970, Brook Andrew completed a Bachelor of Visual Arts at the University of Western Sydney (1993) and a Master of Fine Arts by research at the College of Fine Arts, University of New South Wales (1997). Recent solo exhibitions include 8 Months of War, Detached, Hobart; University of Queensland Art Museum, Brisbane (2009); and Brook Andrew: Theme Park, Museum of Contemporary Aboriginal Art (AAMU), Utrecht, the Netherlands (2009). Andrew is also a featured artist in this year's Biennale of Sydney with Jumping Castle War Memorial (2010).
Andrew is represented by Tolarno Galleries, Melbourne.