Sherman Contemporary Art Foundation
proudly presents
Biophilic Design
a conversation curated by Penny Craswell
Join us for an architecture & design discussion featuring special guest panellists:
Georgina Reid, Founder and Editor, The Plant Hunter
Philip Thalis, Founding Principal, Hill Thalis Architecture and newly appointed Councillor at the City of Sydney
Moderated by Penny Craswell, The Design Writer
Biophilia, our human affinity for nature, is proven to have significant physical and psychological benefits, yet as our cities grow and population density increases, we are in danger of becoming increasingly cut off from access to the natural environment.
Inspired by Fugitive Structures 2016 architect Vo Trong Nghia's mission to green cities through architecture, this forum will explore recent biophilic design projects in Sydney and speak to some of the city's most influential advocates about how we can continue to bring nature into our lives.
Wednesday 2 November, 2016
6–8 pm for a 6:30 pm start
at Sherman Contemporary Art Foundation
16-20 Goodhope Street
Paddington NSW 2021
RSVP via eventbrite
or 02 9331 1112
_____________________________________________________________________________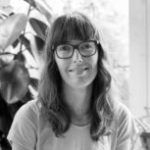 Georgina Reid is a Sydney based writer and landscape designer – and founder and editor of online magazine The Plant Hunter. Georgina writes a regular garden column for Australia's most popular design blog, The Design Files. In addition she is the gardens writer for Belle Magazine and contributes to Green Magazine, Broadsheet, as well as other culture and lifestyle publications.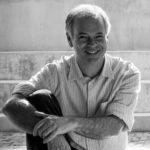 Philip Thalis is an architect, urban design leader and advocate for design excellence in architecture and the public domain.
Founding Principal of Hill Thalis, he has won over 60 awards and competitions – and has received numerous commendations for architecture, urban design, planning, public domain and heritage projects.
Leading multidisciplinary teams, Philip planned the waterfront park and designed pavilion structures in Pirrama Park, Pyrmont; framed the Sydney Green Games agenda with his competition winning proposal for the Sydney Olympic Village; and won the initial international competition for the Barangaroo site.
With extensive knowledge of Sydney's architecture and urban history, Philip teaches at various Sydney universities and regularly delivers public lectures. His definitive book, Public Sydney: Drawing the City, co-authored with Peter John Cantrill, was published in 2013.