opções binárias forex Sherman Contemporary Art Foundation proudly presents
الخيارات الثنائية التفاح استراتيجية Join Cho Cho San's Head Chef, Nicholas Wong for a creative and culinary hands-on gyoza-making workshop! Learn how to make traditional Japanese gyoza served with a delicious ponzu dipping sauce – ready to eat or take home to share.
tecniche con opzioni binarie on  binary option robot Saturday 4 July, 2015
binära optioner på avanza 11.30am – 1pm
خيار ثنائي كيفية الفوز at fincar prescription cost Sherman Contemporary Art Foundation
16-20 Goodhope Street
Paddington
http://www.swazilandforum.com/?n=trading-piu-economico trading piu economico parametro 103 opzioni binarie For ages 10+
$20 per participant
online options خطة عمل  Bookings essential / limited numbers
Please pay prior to workshop to secure your place
02 9331 1112 or bookings@sherman-scaf.org.au
mejor robot opciones binarias _____________________________________________________________________________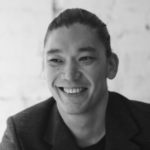 binär option avanza Nicholas Wong spent his childhood cooking with his Burmese grandmother and father learning to cook Burmese favourites. Nic's upbringing taught him how to respect food, and the importance of balance and harmony in cooking.
In 2006 Nic completed his apprenticeship with Kylie Kwong where his passion and palate for Asian food in particular was established. Nic furthered his career at several well-known Sydney restaurants including Vini and Rockpool on George. Nic then went on to work at Bodgea with Ben Millgate and Elvis Abrahanowicz and was given the opportunity to evolve his own cooking philosophy and he gained a reputation as an up-and-coming Sydney chef. In 2012 Nic joined the opening team at The Apollo to rave reviews and has also worked at Ester alongside Matt Lindsay.
Nic is now the Head Chef of Cho Cho San on Macleay Street, Potts Point. Nic 's menu has a strong emphasis on simplicity, using the freshest local produce and ingredients and clean flavours.