Sherman Contemporary Art Foundation
proudly presents
Culture Shock – Art school and the Indigenous student experience

Join Tess Allas, Director of Indigenous Programs, UNSW Art & Design, in conversation with Daniel Browning, Aboriginal journalist and radio broadcaster. 
Enrolling in a university degree is a daunting experience for many. For Indigenous students the experience of university life is sometimes fraught with barriers that are not experienced by the mainstream. The culture shock of campus life can be intimidating and the expectations of community weigh heavily upon Indigenous students' shoulders. Academic art-speak is a massive barrier as is the shock of big-city life. Tess and Daniel will discuss the creative and academic programmes available to help Indigenous UNSW Art & Design students through their time on campus.
Saturday 19 November, 2016
3–5 pm for a 3:30 pm start
at Sherman Contemporary Art Foundation
16-20 Goodhope Street
Paddington NSW 2021
RSVP via eventbrite
or 02 9331 1112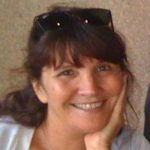 Tess Allas is the Director of Indigenous Programs at UNSW Art & Design. She holds a Bachelor of Creative Arts from the University of Wollongong and a Master of Art in Curation from the University of Sydney. Tess has worked in the field of Aboriginal art since the early 1990s. She has coordinated, curated and co-curated a number of exhibitions including 181 Regent Street: Addressing Black Theatre, 2012 for the 2012 Sydney Festival at Carriageworks; Shimmer, 2015/16 at Wollongong Art Gallery and With Secrecy and Despatch, 2016 at Campbelltown Arts Centre.
Tess has curated a number of international exhibitions including the Montreal First Nations Festival, Canada; the Gorman Museum at the University of California, Davis and the Kluge-Ruhe Aboriginal Art Collection in the United States. Her print publications include essays for the National Gallery of Australia, Canberra, the Museum of Contemporary Art, Sydney, the Kluge-Ruhe Aboriginal Art Collection (University of Virginia) as well as articles in Art Monthly, Art & Australia, Artist Profile and Artlink.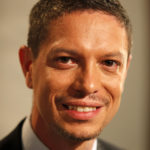 Daniel Browning is an Aboriginal journalist and radio broadcaster from the Bundjalung and Kullilli peoples. Currently, he produces and presents Awaye!, the Indigenous art and culture program on ABC Radio National. Awaye! surveys contemporary cultural practice across the arts spectrum – from the visual and performing arts, to literature, politics, social history and contemporary debates.
---
Top image:
Tess Allas, Huskisson, 1970 (after Laddie)
Porcelain and perspex
Image courtesy Wollongong Art Gallery
Photo: Bernie Fischer, 2016