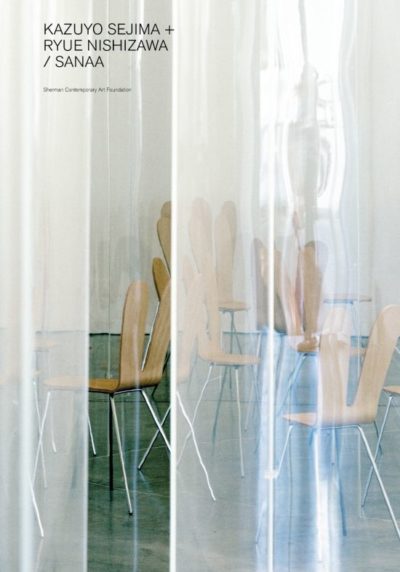 This elegant publication marks Sherman Contemporary Art Foundation's presentation of SANAA's work in Sydney.
Yuko Hasegawa met with Kazuyko Sejima and Ryue Nishizawa to discuss the foundations and development of their innovative architectural practice. Notions of transperency, sensory and spatial experiences, interior and exterior lanscapes, and the gentle separations brought about by curvature – all evident in the SCAF installation – are considered. By explaining their approach to the design of institutions such as the 21st Century Museum of Contemporary Art in Japan and the Rolex Learning Center in Switzerland, Sejima and Nishizawa guide us in our interpretation of their smaller-scale Sydney project.
RRP AUD$25
Published by Sherman Contemporary Art Foundation, 2009
76 pages, 210 x 150 mm, dust-cover, full-colour, paperback
ISBN 978-0-9577382-5-6
Paperback

$

25.00 Add to Cart
Digital

$

10.00
Copyright in the text is held by the authors. Copyright in the images is held by the artist unless otherwise indicated.
The material in this publication is under copyright. Apart from any fair dealing for the purpose of private study, research, criticism or review, as permitted under the Copyright Act, no part may be reproduced by any process without written permission from Sherman Contemporary Art Foundation.
Go to the checkout to finalise your purchase