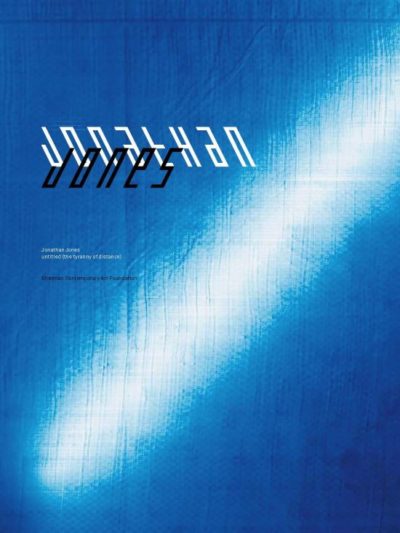 This beautiful exhibition catalogue presents Jonathan Jones's immersive SCAF commission, untitled (the tyranny of distance), within the context of his Indigenous traditions and 'modernist' use of fluorescent light.
Jones creates a powerful and meaningful set of references that have established him as one of the most interesting artists to emerge in the last decade. His work explores the relationships of space – the personal, the public, the private, the common – and the unifying effect of light.
RRP AUD$30
Award –  Distinction, Australian Graphic Design Association (AGDA) National Design Biennial Awards, 2010
Published by Sherman Contemporary Art Foundation, 2008
64 pages, 320 x 240 mm, full-colour, section-sewn paperback
ISBN 978-0-9577382-1-8
Paperback

$

30.00 Add to Cart
Digital

$

10.00
Copyright in the text is held by the authors. Copyright in the images is held by the artist unless otherwise indicated.
The material in this publication is under copyright. Apart from any fair dealing for the purpose of private study, research, criticism or review, as permitted under the Copyright Act, no part may be reproduced by any process without written permission from Sherman Contemporary Art Foundation.
Go to the checkout to finalise your purchase