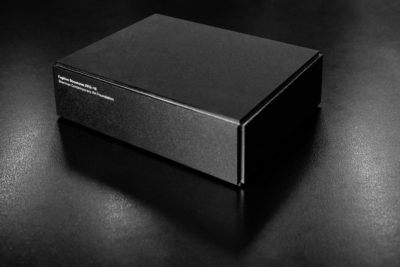 This limited edition of 25 is a boxed set of all four publications from the Fugitive Structures series. A minimal acrylic box houses each catalogue including:
Andrew Burns: Crescent House (2013)
AR-MA: Trifolium (2014)
Sack and Reicher + Muller with Eyal Zur: Sway (2015)
Vo Trong Nghia Architects: Green Ladder (2016).
Limited edition created by Mark Gowing Design.
RRP AUD$100
Sherman Contemporary Art Foundation
145 x 185 x 55mm, Black acrylic; full colour, section-sewn, paperbacks
$100 SOLD OUT
Go to the checkout to finalise your purchase