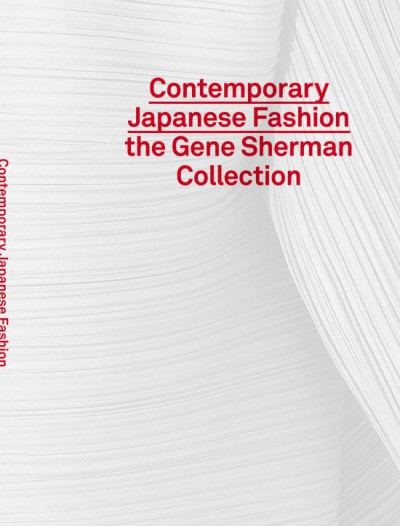 In 2009 the Powerhouse Museum in Sydney received an outstanding collection of contemporary Japanese fashion from Dr Gene Sherman. Gene's keen eye for avant-garde Japanese fashion led to a generous donation of over sixty garments and accessories by leading contemporary Japanese designers Issey Miyake, Yohji Yamamoto, Rei Kawakubo of Comme des Garçons and Sydney's Akira Isogawa.
RRP AUD$25
Published by Lake Macquarie City Art Gallery in collaboration with Sherman Contemporary Art Foundation and the Powerhouse Museum, Sydney
48 pages, full-colour, paperback
ISBN 978-0-9750715-6-4
SOLD OUT
Download a complete PDF of the publication
Copyright in the text is held by the authors. Copyright in the images is held by the artist unless otherwise indicated.
The material in this publication is under copyright. Apart from any fair dealing for the purpose of private study, research, criticism or review, as permitted under the Copyright Act, no part may be reproduced by any process without written permission from Sherman Contemporary Art Foundation.