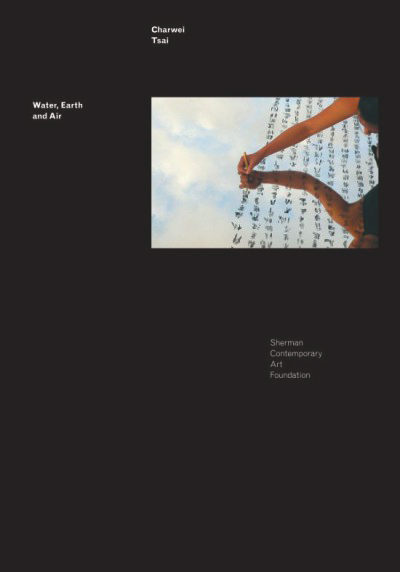 Charwei Tsai, one of Asia's most accomplished young artists, brings a series of intimate installations based on the theme 'Water, Earth and Air' to Sydney's Sherman Contemporary Art Foundation.
The exhibition blends new installations with video and photographic documentation of Buddhist mantras, poetry and academic texts written on natural objects such as ice, tofu and lotus leaves, which melt, disintegrate, wither and fade, leading us to a heightened state of quiet reflection in the process.
In her most recent work she has expanded this practice by using mirrors, so that the sky, clouds, sea, sand and earth are captured as reflections on which the mantra reverberates. Charwei Tsai's work is a meditation on life and death, on the ephemeral nature of existence and on the process of making art.
Sherman Contemporary Art Foundation, 2009
88 pages, 210 x 150 mm, full-colour, paperback
978-0-9577382-6-3
Hardcover SOLD OUT
Digital

$10
Copyright in the text is held by the authors. Copyright in the images is held by the artist unless otherwise indicated.
The material in this publication is under copyright. Apart from any fair dealing for the purpose of private study, research, criticism or review, as permitted under the Copyright Act, no part may be reproduced by any process without written permission from Sherman Contemporary Art Foundation.
Go to the checkout to finalise your purchase